With summer quickly approaching, you may have noticed your feeds flooded with posts about "A Hot Girl Summer." Coined by Megan Thee Stallion in her song Hot Girl Summer featuring Nicki Minaj, this term has blown up and taken social media by storm. From baddie Instagram pictures to TikTok vlogs, girls all over the world are sharing their plans on how to make Summer '22 the hottest one yet.
While "A Hot Girl Summer" is on everyone's agenda, we believe no summer is complete without a UNITY in hand. Therefore, let us present to you our own version: A UNITY Girl Summer.
To start, prioritizing healthy habits, both mental and physical, is essential in a UNITY Girl Summer. Fortunately, you are not expected to navigate this alone: our drinks will help lead the way. 
1. UNITY Girl Mental Health
Starting your day with a UNITY has numerous "Hot Girl" benefits. Each UNITY has 30mg of CBD, a natural ingredient used to improve one's mood, reduce anxiety, and promote rest and recovery (1, 2). No matter what is clouding your mind this summer, drinking a UNITY will help reduce levels of stress making you feel much calmer. Whether you plan on reading ten pages of a self-help book every morning (I suggest Eat, Pray, Love by Elizabeth Gilbert) or sitting poolside with friends, UNITY will make sure you have a relaxing, enjoyable time.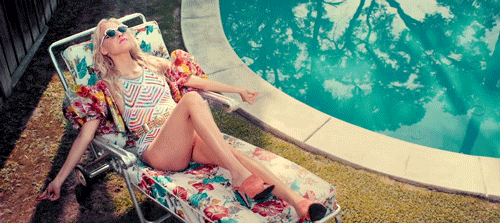 2. UNITY Girl Summer Bod 
UNITY can also help you feel confident and comfortable all summer long. Along with Hot Girl walks, Pilates in matching sets, and a nutritious summer salad, UNITY drinks can help with weight loss. In addition to CBD, UNITY drinks have super-nutrients, which are plant-based ingredients aimed to improve your physical and emotional well-being. It has been found that consuming these super-nutrients, specifically Ashwagandha, Ginseng, and Licorice, can help reduce body weight (3, 4, 5). 
 3.

UNITY Girl Balance 
While you may be productive one day, you may want to just let loose the next. Thankfully, UNITY is for every type of day, not just one. It is the perfect addition to your summer cocktail or a delicious chaser for your tequila shot. So for those who want to live out their "Hot Girl Summer" dreams but don't know where to start, get your hands on a UNITY, and the rest will work itself out!
The Food and Drug Administration has not evaluated the statements on this website. This product is not intended to diagnose, treat, cure, or prevent any disease. Consult your health care provider before use.