CBD can offer a range of health benefits, but you might be worried about taking it in case this cannabinoid compound will set off a drug test. But you don't need to be concerned. CBD works a little differently from other cannabis compounds and—so long as it's of a particular type—it won't set off a drug test.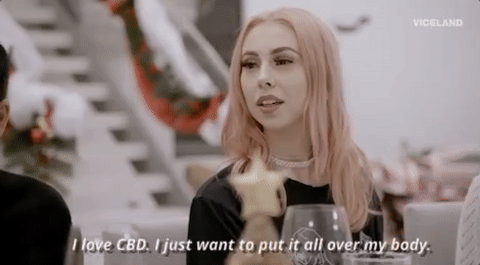 Cannabis drug testing
There are two main types of cannabis drug testing.
1. Immunoassay urine test (IA)
This technique tells you whether or not THC, the cannabinoid responsible for the psychoactive effects of cannabis, is present in a sample or not. 
2. Gas chromatography-mass spectrometry (GC-MS) urine test 
GC-MS is a slightly more complicated urine test that allows you to identify all compounds present in urine and measure their concentration levels. Typically, a GC-MS cannabis test will screen for THC. 
Will CBD set off a test? 
Because CBD isn't responsible for getting high, cannabis tests aren't looking for this compound. If you take CBD alone, you don't have to worry about getting a positive cannabis urine test. However, if your work, sports governing body, etc., has banned CBD use, then this could be detected with a GC-MS test. 
But make sure your CBD is an isolate!
CBD alone can't set off a cannabis test, but some CBD products can contain trace elements of THC. Because of this, it's important that you look for CBD isolate—a.k.a pure CBD. CBD isolate is produced using various extraction methods to ensure that only CBD remains. With a reputable manufacturer, you won't have to worry about your CBD isolate getting you into trouble on a drug test! 
The bottom line
Avoid the drama of failing a drug test by making sure that your CBD is an isolate. 
The Food and Drug Administration has not evaluated the statements on this website. This product is not intended to diagnose, treat, cure, or prevent any disease. Consult your health care provider before use.